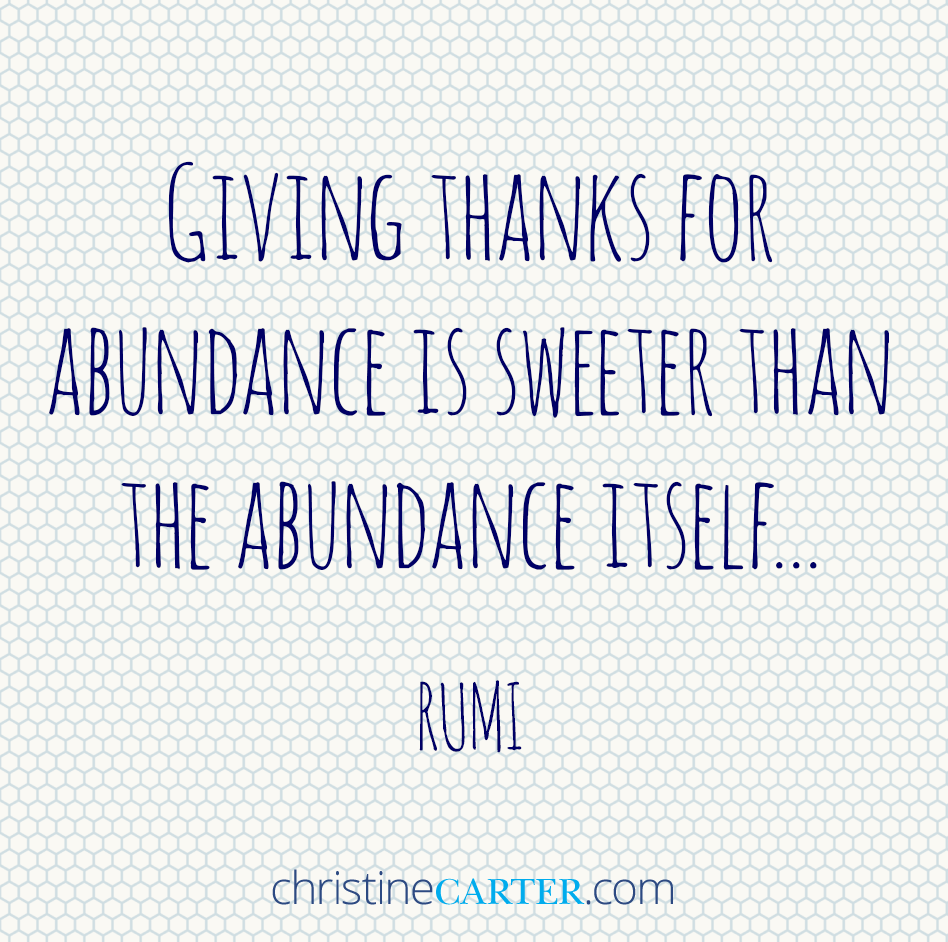 "Giving thanks for abundance is sweeter than the abundance itself…" -–Rumi
---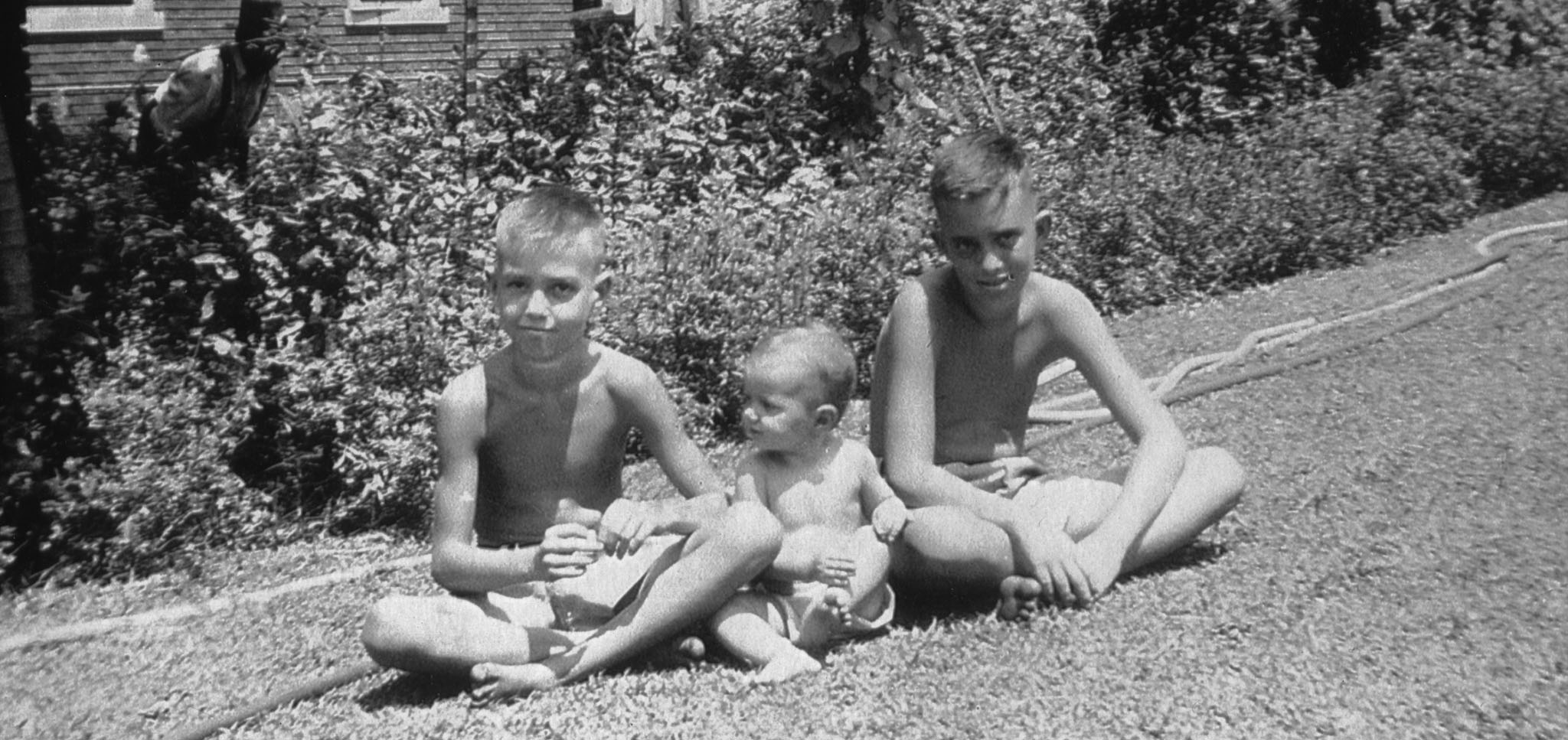 Here's a way to foster family connection: Share a story from your family history. It doesn't even
have to be a good story!
Research shows that one way people foster happiness is by creating a particular type of narrative about their history, one that demonstrates that family members have been through both good and bad times together, but through it all they've stuck together. 
Kids who know a lot about their family history — the parts that they didn't experience themselves, but that were passed down to them through stories — feel that they are a part of something much larger than themselves. This, in turn, gives kids enormous emotional benefits according to researchers Marshall Duke, Amber Lazarus and Robyn Fivush. These benefits include:
a greater sense of control over their lives;

higher self-esteem;

better family functioning;

greater family cohesiveness;

lower levels of anxiety;

fewer behavior problems.
In fact, in Duke, Lazarus, and Fivush's research, knowledge of family narrative was more strongly associated with children's emotional well-being than any other factor.
It's not that knowledge of your family history provides all those benefits in and of itself; the way to build a happy family is not necessarily to start giving kids family history lessons. The researchers explain: "If simply knowing family history could make for better states of well-being, some might propose (confusing correlation with causation) that we simply teach children various facts about their families and they will become stronger. Clearly, this approach would not work!"
Duke, Lazarus, and Fivush go on to explain that most kids come to know their family history at times like dinner, or on vacation, or through holiday traditions — and that other research shows that these same situations and experiences occur more frequently in cohesive families.
All of these things together help kids experience themselves as a part of something larger than themselves, and that sense gives them "the personal strength and moral guidance…associated with increased resilience, better adjustment, and improved chances of good clinical and educational outcomes."
So one way to build a happy family is to construct narratives about your family. Why not start this week? To help, I've created this list of 20 Questions to Ask at a Family Dinner.
Happy Thanksgiving, everyone! I'm so grateful for this wonderful community.
Photo credit: Hotlanta Voyeur
---
Our friends and family know what to expect when they come to our house for a meal: Jeffersonian conversations. Thomas Jefferson seated all his guests at one table for dinner, where he asked each guest a single question for all to hear…no side conversations or small-talk allowed. Sounds rigid, but these sorts of dinners are FUN over the holidays. 
Conversations like the ones that ensue from the questions below help kids experience themselves as a part of something larger than themselves. This, in turn, is likely to make them more resilient, better adjusted, and more successful in school (as I wrote about here). So here's an extra challenge: See if you can get the adults to weave their answers to the questions below into a narrative demonstrating that your family members have been through both good and bad times together, but through it all, you've stuck together. 
At big holiday meals, I will often print these questions and put one under each person's plate. Varying the questions — instead of having everyone answer the same question — tends to keep folks more engaged. A printable copy of this list is here.
What do you remember about previous houses you've lived in? Which one did you like the best?

For an adult: What did you have as a child that kids today don't have? How was your life better? How was it worse? For a kid: What do you have that previous generations didn't have? How would your life be better without it? How would it be worse?

Has anything ever happened at a family wedding or event that you'll never forget?

Think of some relatives that have passed away in the last few years. What would they be likely to do tomorrow if they were still alive?

Which family member has been your greatest coach in life? How have they coached you? What has made them good at it?

For an adult: When you were a teenager, which family member did you go to for advice? Looking back, was it good advice? For a kid: Which family member have you recently received advice from? Was it good advice?

For adult: What was your favorite movie or book when you were my age? For kid: What was your favorite movie or book last year, and what is your favorite now?

Tell us a story about a family reunion or family party that you remember attending as a child.

What was the hardest thing you went through/have gone through as a child? How did you overcome it?

What are your favorite stories that grandpa/grandma told (or still tells)?

If you could know anything about our family history or about a relative who has passed away, what would you want to know?

What is the most embarrassing thing your mother or father ever did to you?

What are your best memories of holidays or family gatherings?

What three adjectives would your grandparents use to describe you?

Did your parents or grandparents ever lose their jobs? What happened? How did they start over?

What is the best thing that your grandparents ever cooked? What about your parents?

How did your parents change after they retired?

If you could go back to one day in your childhood, which day would that be? Why?

How are you most different from your parents and grandparents? How are you the same?

What did/do your grandparents do with you that you loved? (For adults: What did they do that you didn't enjoy so much?)
Many of these questions were adapted from the "Family Gathering" edition of Table Topics.
Photo credit: Christopher Michel
---
Sign up for Christine's weekly Happiness Tip email...It's FREE!
Thursday, January 7, 2016
Mill Valley School District
Mill Valley, CA
NY Magazine,The Science of Us
Put the Boring Things In Life on Autopilot ...read
Fast Company
How to Achieve More by Doing Less ...read
Everyday Health with Dr. Sanjay Gupta
6 Ways to Be Happy Alone ...read
Success Magazine
The Science of Being Happy ...read
The Dr. Oz Show
Happiness Boosters ...watch
PBS Newshour
What Makes Us Happy? ...watch