X
Free Weekly Happiness Tips!
Get award-winning advice from Dr. Christine Carter delivered to your inbox
"Each Happiness Tip takes less than one minute to read, but they make me think, and they make me happier. I share them all with my clients."~ Kendra Perry, Wellness Coach, Chico, CA
"Fabulous advice that works." ~ Tweet from Dr. Alex Barzvi, Assistant Professor at the NYU School of Medicine, New York City, New York
"Christine Carter is smart, witty and real. And she knows her stuff." ~ Robert, film producer and location scout, Los Angeles, CA
Keep seeing this popup? Make sure you don't have software that's blocking cookies on this domain.
Last year, Tiger Mothers were superior. This year, French mommy-hood has been deemed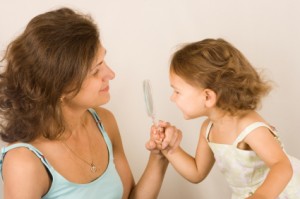 a cut above. Are other mothers generally better than us at producing high-functioning and high-achieving kids? And do they enjoy parenting more than we do?
Maybe. Tiger mothers, soccer mothers, French mamas, working mothers, stay-at-home-mothers: We each have our strengths. We don't have a lot of empirical evidence about what brand of mommy is "best," but we do have a lot of data about what makes for good parenting. I've spent the last 10+ years deep in that research.
Read this post from my Greater Good blog for the my top ten tips for being the best mom you can be.
Sign up for Christine's weekly Happiness Tip email...It's FREE!